Fast & Affordable Dryer Vent Cleaning Services
We take pride in providing our customers with fast, quality service. We offer numerous services to you whether you are in need of a vent cleaning, reroute, or just an inspection.
Comprehensive Central Florida Dryer Vent Cleaning Services
LintSmith dryer vent cleaning offers professional services for your dryer & dryer vent . Our owner-operated business provides licensed and insured dryer exhaust technicians, the best prices available and excellent customer service.
Our service trucks carry all materials needed for the job as well as the latest, state of the art equipment for cleaning any residential or commercial dryer vent. Our Office is conveniently located in Plant City, FL. We service most of Hillsborough and Polk County.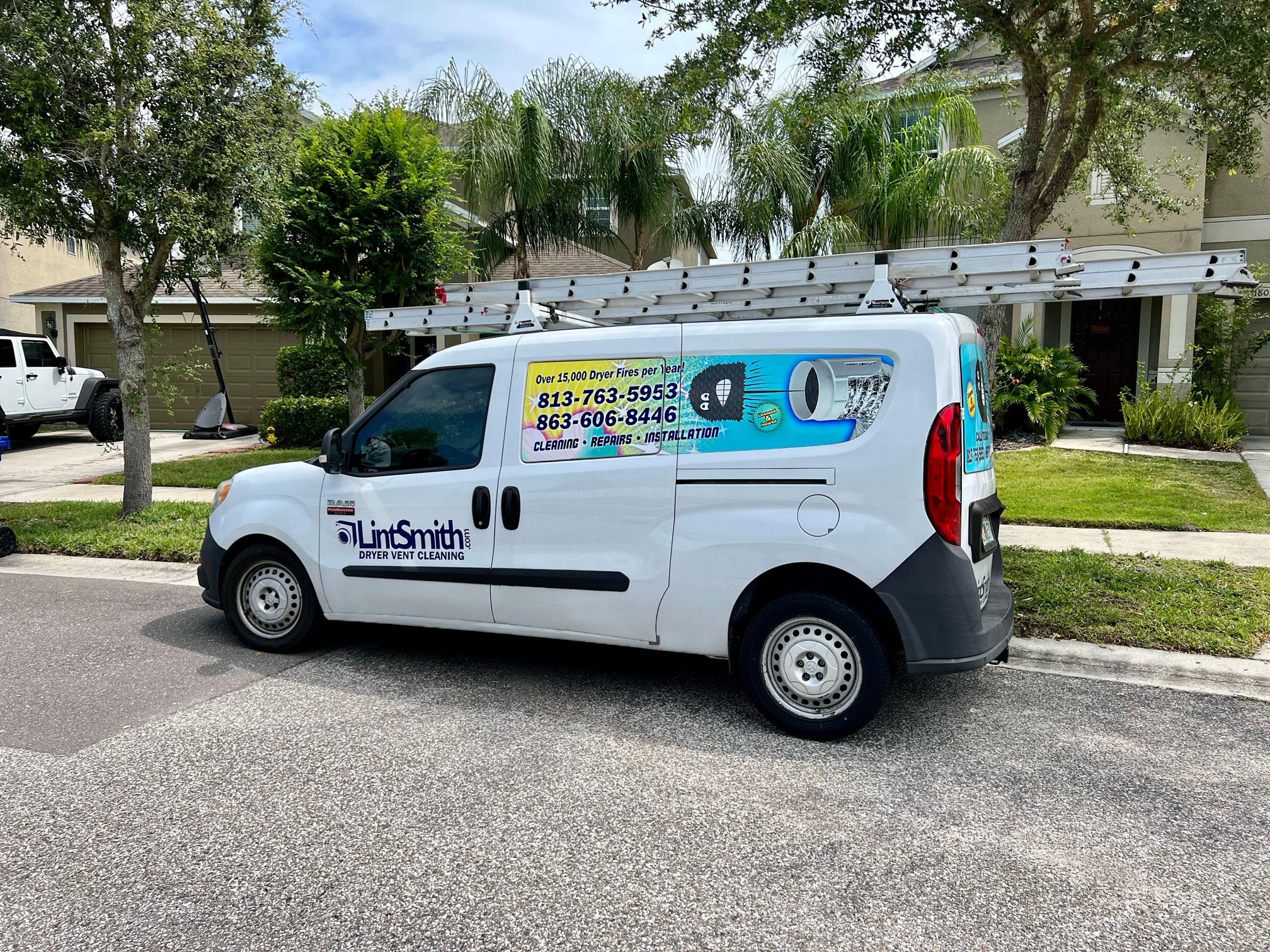 Our Dryer Vent Cleaning Services Include: